Restaurants
Enjoy a diverse taste experience: the 7 restaurants at 4* Zilwa Attitude Hotel offer you dishes with 'Metisaz' accents, a delicious mix of Creole, Asian, Indian and European flavours.
Main restaurant

The hotel's main restaurant, Karay refers to the Chinese wok – an essential tool in Mauritian cuisine. Here, breakfasts and dinners take the form of themed buffets, with a corner dedicated to specialties.

Included in the Dine-Around.

Themed buffet

Local specialties

Lagoon view
Beach restaurant

Our feet-in-the-sand restaurant welcomes you to its relaxed setting, with buffet variety enhanced with Mauritian specialties for lunch. In the evening, varied dishes with a Mauritian accent are offered in a more intimate atmosphere (reserved for over 16s).

Feet in the sand

International & Mauritian cuisine

Adults-only for dinner (16+)
Barbecue

Fancy playing a little Robinson Crusoe over lunch? As a couple or as a family, embark on an adventure to the private island of Gran Zil. After a short, five-minute crossing, you'll find yourself marooned on a magical desert island, ready to sip an aperitif with your feet in the water and enjoy a delicious barbecue!

Private island

Selected BBQ options

Feet in the water
Indian specialties

Let yourself be tempted by the exotic flavours and delicate spices of Indian cuisine during dinner at Tadka restaurant. It's impossible not to fall in love with the naans - crispy, yet soft Indian bread that is cooked right in front of you. It's the perfect way to whet your appetite before your main course.

Our recommendation: the Murgh Makhani, made with chicken and a butter and tomato sauce, topped with cashew nuts and fenugreek seeds. Enjoy!

Included in the Dine-Around.

Á la carte

Live cooking (naan breads)

Open kitchen
Tadka
Signature dish
Murgh Makhani
Boneless chicken leg with cashew nuts, cream, tomato, butter, fenugreek seeds.

Wine pairing
Accompany your dish with Aperichy, a semi-dry wine with fruity and floral notes, which will enhance the taste of your dishes.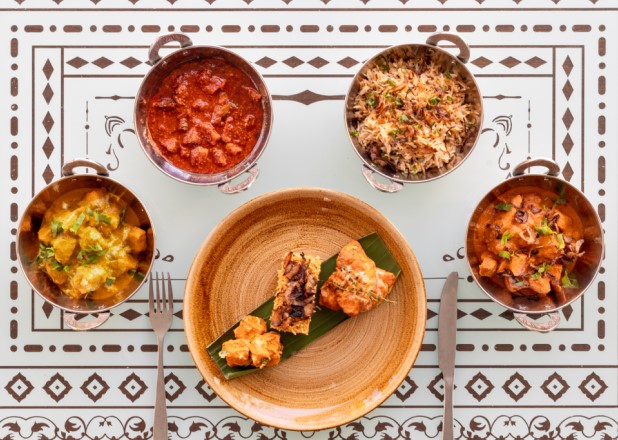 Signature restaurant

In a typically local atmosphere you'll get to enjoy chatinis, ourite salad, vindaye, salmis and dry curry – all with a little contemporary touch brought by our chef. Served as small plates for sharing, these Mauritian recipes with their diverse flavours offer a taste of the rich local cuisine.

Opens from 18:30

Included in the Dine-Around.

Revisited Mauritian cuisine

Tapas style

Local & seasonal vegetables
Kot Nou
Signature dish
The trio of Mauritian specialties;

zesty octopus salad, spicy fish vindaye, and smoked marlin roulade with bitter gourd.

Pairs perfectly with the Funky Parrot white wine and its very fruity aromas that enhance the flavors.

Street food

A true Mauritian institution, Taba-J refers to the small grocery store where you can find everything. At 4* Zilwa Attitude hotel, Taba-J is an authentic little hut serving up tasty Mauritian street food. Feet in the sand, you can taste rotis, faratas and dholl puris garnished with 'cari zordi', the curry of the day, rich in spices and flavour. An unmissable gourmet stopover!

Mauritian street food

Authentic, colourful van

Feet in the sand


Bars
Want to take a little refreshment break during the day, or extend your evening after dinner? The two bars at 4* Zilwa Attitude hotel offer two concepts and two atmospheres to choose from according to your mood and your desires.
The main bar at 4* Zilwa Attitude hotel, Siro Kann serves delicious house cocktails made with rum, fruit juice and sugar cane syrup from local producers. Open from 9:00 to 23:30 (last order).
Siro Kann
A must try!
Lovers of new flavours, be advised : Takamaka has something to surprise you with its unique wine made from locally harvested lychees!

Aperichy, Aquarel or Funky Parrot - the latter being included in the all-in all-out package - will surprise you with their fruity and exotic flavours that go particularly well with the spicy dishes typical of Mauritian gastronomy.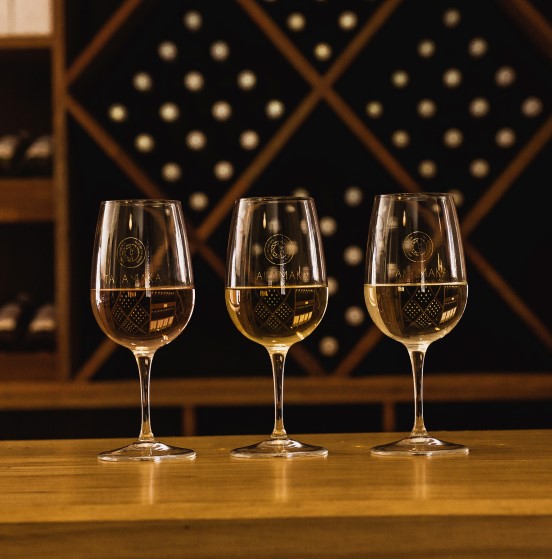 Dig your feet into the sand and drink a cocktail alongside a breathtaking view of the lagoon lit by the moon. Lor Disab is the place to pause for a moment with an exotic drink in hand. Enjoy the peacefulness of a tropical night!

Lor Disab bar is open from 11:00 to 23:30 (last order) and reserved for over 16s during evenings.
Delight your tastebuds with delicious tropical juices and smoothies made with love at a Juice Bar. Since opening his first Juice kiosk in Port Louis over 20 years ago, Roshan, aka Mr Juice, has created many tasty concoctions always with local, seasonal fruit and vegetables grown by himself and local farmers : pineapple, bananas, ginger, carrot…

Today, taste his creative flavours at our new Juice Bar as ''Morning kick'', ''Nectar dream'' or ''Lychee on the cake'' and many more, to sparkle your day.
Each juice or smoothie sold is served in a cup in line with our zero single-use plastic commitment. Every sale will directly support Roshan's business.



At extra cost

Open from 10:00 to 17:00


Teabaz
Welcome to Teabaz, our tea bar!

Mauritius is passionate about tea and teatime is sacred! So we are happy to invite you to enjoy our self-service tea experience

Tea bar

Here a lovely selection of local teas and infusions. Not to be missed: our two signature flavours, Cardamom-Vanilla and Passion Fruit-Mango-Vanilla, produced by Corson, a family business with the Made in Moris label, just like us. And of course, they are served in in upcycled tea glasses.

A visit to the island can leave a positive impact. We're committed to caring for the community, protecting the environment and supporting the local economy.
That's the spirit of Attitude, and also the spirit of Teabaz!

Open every day from 10:30 to 18:00.

P.S: Tea is a great gift to take back home – you will find our teas at Laboutik.