Restaurants
The 3* Tropical Attitude hotel invites you to discover a wide variety of flavours; in other words, to treat your tastebuds to a holiday of their own! Such a range of gastronomic discoveries will delight gourmands.
Your job is to select one of our three restaurants, based on your mood – or on your palate's desires!
Main restaurant

In a seaside setting, the main restaurant of 3* Tropical Attitude hotel serves breakfast, lunch and dinner.

Fish rougaille (a typical, tomatoey Mauritian sauce), grilled-squid salads, smoked marlin, pumpkin-and-ginger soup... these typify its varied, tasty cuisine!

Included in the Dine-Around.

International diverse plates to suit all tastes

Buffet or table d'hôte

Fresh, local and seasonal produce
Signature restaurant

To truly immerse yourself in the Mauritian lifestyle, visit Kot Nou. Welcoming you into a typically 'home-from-home' atmosphere, the restaurant's local dishes, spicy and diverse, are offered in the form of tapas. Their mix of flavours allow you to delve into the richness of island cuisine, and to take your tastebuds on holiday during dinner!

Included in the Dine-Around.

Mauritian cuisine revisited

Tapas

The intimate setting
Kot Nou
Signature dish
Cold tapas
Eggplant confit salad, Fish vindaloo.

Goes perfectly with the Funky Parrot white and its very fruity aromas.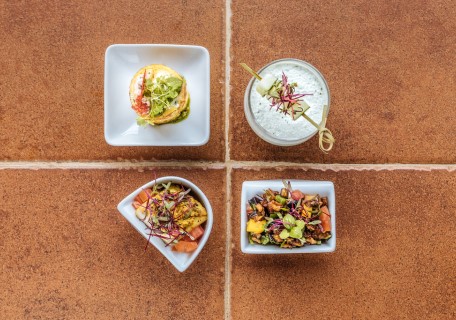 Local street food

A small caravan with a tin roof, Taba-J offers an unmissable chance to try typical Mauritian street food – chilli cakes, faratas or rotis accompanied by their delicious chutneys – at 3* Tropical Attitude hotel. And at tea time (4pm) enjoy teas, coffees and local delicacies.
All are delicious and all are enjoyable outdoors, of course!

Al-fresco eating

Street food
Open-air lounge area

Have you ever envisioned eating a delicious, fresh lobster dinner as your toes touch the soft sand of a paradise island? Moonrise is the place you've been dreaming of. At extra cost.


Bars
Do you prefer a Ti' Punch cocktail, a fresh fruit juice or an ice-cold local beer to quench your thirst? At any time of the day, the Sea U Bar at 3* Tropical Attitude hotel offers you a refreshing pause which truly hits the spot.
Who can resist the gentle, lulling movement of a swing or a refreshing Ti' Punch rum cocktail? With its mosaic bar and lounge area on the sand, Sea U is the perfect place to indulge in relaxation time on your holiday!
Bar Sea-U
A must try!
Lovers of new flavours, be advised : Takamaka has something to surprise you with its unique wine made from locally harvested lychees!

Aperichy, Aquarel or Funky Parrot - the latter being included in the all-in all-out package - will surprise you with their fruity and exotic flavours that go particularly well with the spicy dishes typical of Mauritian gastronomy.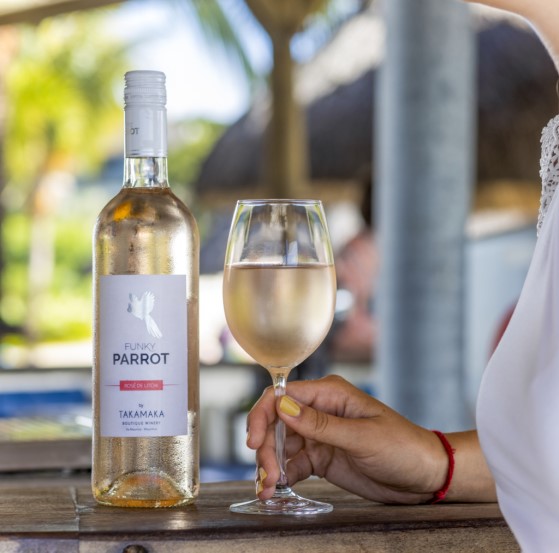 Teabaz
Welcome to Teabaz, our tea bar!

Mauritius is passionate about tea and teatime is sacred!
So we are happy to invite you to enjoy our self-service tea experience.

Tea bar

Here a lovely selection of local teas and infusions. Not to be missed: our two signature flavours, Cardamom-Vanilla and Passion Fruit-Mango-Vanilla, produced by Corson, a family business with the Made in Moris label, just like us. And of course, they are served in in upcycled tea glasses.

A visit to the island can leave a positive impact. We're committed to caring for the community, protecting the environment and supporting the local economy.
That's the spirit of Attitude, and also the spirit of Teabaz!

Open every day from 10:30 to 18:00

P.S: Tea is a great gift to take back home – you will find our teas at Laboutik.