Restaurants
Exploring new flavours and experiencing new things. That's what holidays are all about!
At hotel Sunrise Attitude, we're ready to treat you to tasty, healthy dishes, including a wide range of vegan options. It will help you refuel for the day ahead.

From covered market-style Mauritius restaurants to relaxed spaces tempting you to stop on the way back from the beach, you'll find a diverse dining scene at 4* hotel Sunrise Attitude.

We also encourage you to take advantage of our Dine Around experience. If you have chosen half board, you can try different restaurants and really make the most of your stay!


Main restaurant

The Market is our hotel's main restaurant and we're ready to welcome you for breakfast, lunch or dinner. Brightly-coloured stalls, delicious dishes and international cuisine – embrace the Mauritian market atmosphere and let your tastebuds explore. There are gourmet options, smoothies, fresh juices and

pancakes covered in chocolate or granola. You can try out the 'vegan egg' corner and test out our omelette made from chickpea flour; or try scrambled eggs with tofu. And don't miss our live cooking stations, where ingredients are sizzled and prepared to make you hungry.


Included in the Dine-Around.

Spirit of a marketplace

Live cooking

Local & international cuisine
A-la-carte | Platters

This restaurant near the pool is the place to go for healthy dishes, a great choice of vegan food and traditional buffet breakfasts. At dinnertime, The Social House transforms into a tapas restaurant with a relaxing lounge.
This restaurant welcomes you back from the beach, so come as you are, barefoot or with wet hair, and you can stop for a chilled-out dinner or aperitif. Salads, sushi, mezzes, wraps and mini desserts are waiting to be added to your tapas tray. We want to offer vegans a great choice here, so our tapas trays all have a vegan alternative.


Included in the Dine-Around.

DJ lounge at sunset

Vegan platter to share

Breakfast, lunch (à la carte) & dinner
The Social House
Wine pairing
With its intense notes of rose petals and red berries, the Funky Parrot rosé, a smooth and subtle wine, will sublimate the delicious tapas of The Social House.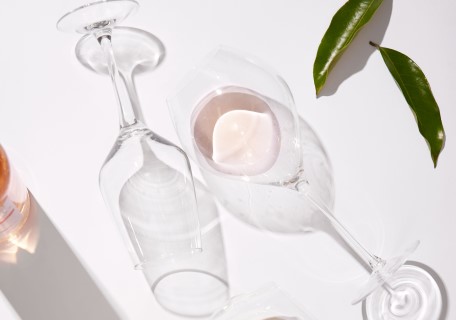 Signature restaurant

India, China, Africa, Europe: Mauritian cuisine is inspired by so many horizons. Visit Kot Nou and you can try classic Mauritian dishes that have been revisited with creativity and originality. Green papaya salad and chilli cakes, chicken skewers with tandoori spices and other local delicacies are served in the form of tapas. Eat indoors or outdoors, wherever you desire.

First seating: 19:00 to 20:30
Second seating: 21:00 to 22:00



Included in the Dine Around.


Tapas Style

Revisited Mauritian cuisine

À la carte
Kot Nou
Signature dish
Hot tapas
Baby marrow parcel filled with paneer and potato chutney, side: Pumpkin fricassé.

Goes perfectly with the Funky Parrot white and its very fruity aromas.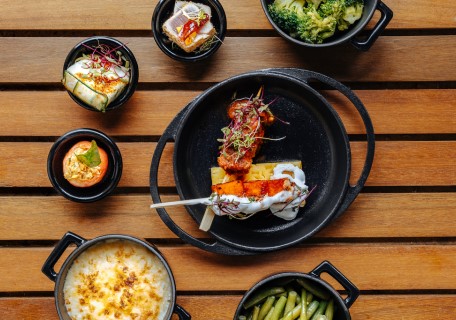 Local street food

A true Mauritian institution, the Taba-J is a small shop where you can find everything! It is also an unmissable gourmet stop at 4* hotel Sunrise Attitude, a place where you can taste some of the best street food in Mauritius. Rotis, faratas, dholl puris – even Mauritian sweets and cakes from 3-6pm – come and sink your feet into the sand and embrace an authentic taste of the island.


Bars
In the sunshine or under the stars, our bars are ready to serve you. Top-up your vitamin C with a delicious fresh juice. Enjoy a passionfruit Mojito or Mauritian Colada cocktail in a relaxed atmosphere, or watch a football match like you are in the pub! There's a choice of bars just for you at 4* Sunrise Attitude.
bar

Between a quick swim in the pool and a moment of relaxation on your sunbed, come and quench your thirst at the main pool bar. Open all day, it offers a wide menu of drinks in a relaxed setting. The little extras: you can order while in the pool or on the bar swing!

Choice: salads, burgers, paninis, wraps, pizza and more

A choice of vegan alternatives

Poke bowls, nourish bowls and quinoa bowls
Papaya
A must try!
Lovers of new flavours, be advised : Takamaka has something to surprise you with its unique wine made from locally harvested lychees!

Aperichy, Aquarel or Funky Parrot - the latter being included in the all-in all-out package - will surprise you with their fruity and exotic flavours that go particularly well with the spicy dishes typical of Mauritian gastronomy.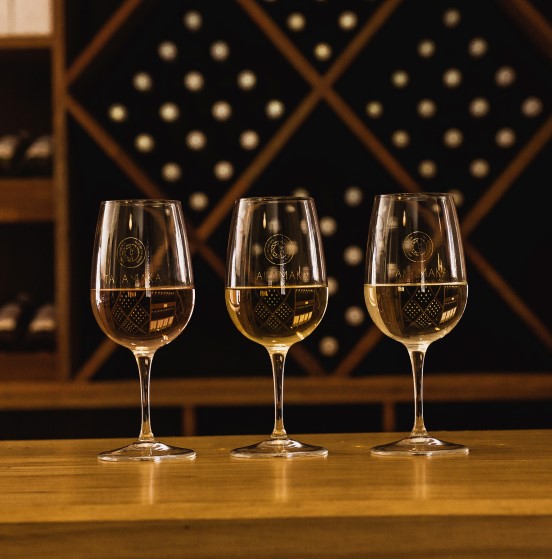 Bar

Embrace the spirit of a holiday at The Social House bar. The lounge area is the perfect place to relax during the day while having lunch. Or head here in the evening for a chilled-out vibe and live DJ to start the evening right. The Social House transforms into a tapas restaurant-bar in the evening and there's a great energy while you're having dinner. All tastes are catered for, from healthy to gourmet, with loads of choices for our vegan guests.
Bar

To taste the local specialties, from beers and rum to fruity cocktails, head to Bar 31. There's a friendly, lively atmosphere here and on match nights you can get into the pub spirit. As well as guaranteed atmosphere, there are exceptional lagoon views from the terrace.
Teabaz
Welcome to Teabaz, our tea bar!

Mauritius is passionate about tea.
Impossible to miss the teatime !
So we are happy to invite you to enjoy our self-service tea experience.

Teabar

You will find a lovely selection of local teas and infusions. We have collaborated with Corson, a family business with the Made in Moris label, just like us, to create two signature flavours, Cardamom-Vanilla and Passion Fruit-Mango-Vanilla. And of course, they are served in upcycled tea glasses.

We're committed to caring for the community, protecting the environment and supporting the local economy.
That's the spirit of Attitude, and also the spirit of Teabaz!

It is open every day from 10:30 to 18:00

P.S: Tea is a great gift to take back home – you will find our teas at Laboutik.