Creative workshops

What if you were to reconnect with your inner self, your intuition and your creativity?

This is what the Creative Workshops at the Sunrise Attitude hotel 4* offer.
Based on different forms of artistic expression, they invite you to freely express your creativity. Led by local professional artists, who provide friendly guidance, these workshops are included and take place in groups for sessions of 1h30 to 2h30 once a week.

Over the course of 2 hours and 30 minutes, you will learn to work with clay. You'll be guided by Nadine, a Mauritian who is passionate about pottery, who loves to share her passion and who sells her creations all over the island.

Deal for concentration and reconnection, pottery offers a creative interlude of relaxation and sharing. Workshops are held in small groups, from between 2 to 10 participants.

• Free - prior booking required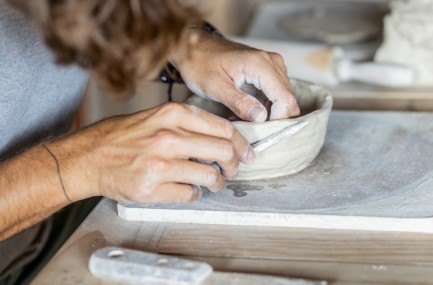 Explore the power of your own voice alongside the sound of the ravanne, the traditional Mauritian drum. Group exercises allow you to let your creativity flow and experience the liberating power of music. A great opportunity to let go, reduce stress, and to develop your listening skills, openness and sharing.

• Free - prior booking required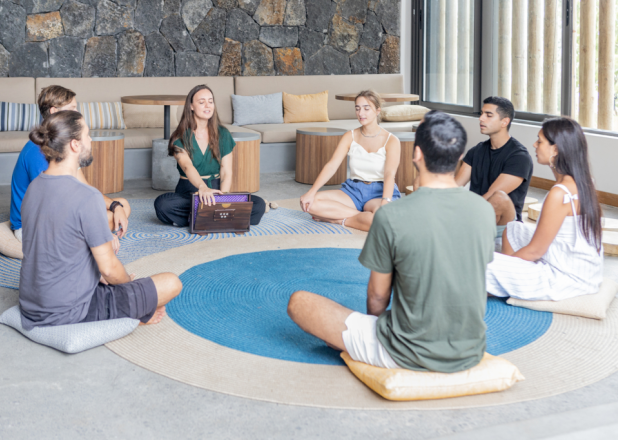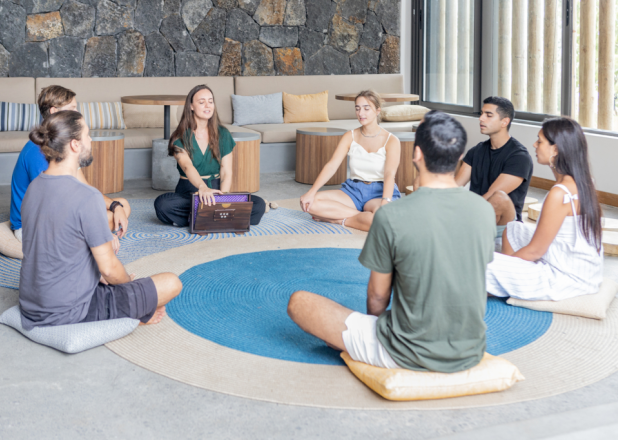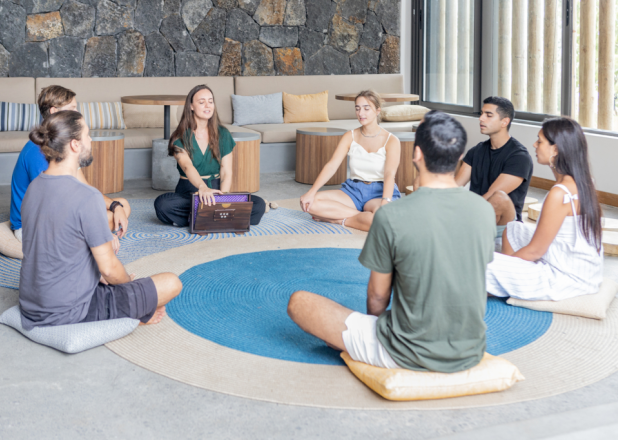 Experience letting go through art!

This group workshop is a space for free expression, where you will be guided without any instructions being imposed.
The idea is to explore your creativity and strengthen your self-confidence. Whether you're interested in self-portrait, exquisite corpse, or imaginary landscape or you want to express yourself through watercolours, pastels or charcoal, this workshop encourages all kinds of creativity. The workshop is open to all levels and ages

• Free - prior booking required



Movement and the body are incredible vehicles for expression and healing. No need for words to reclaim your body and reconnect with yourself: - explore the benefits of dance with a movement therapy session.
Dance movement therapy allows you to reestablish the link between your body and mind, to gently reconnect to your inner world and to access your inner resources.

The practice is led by Daphne Amaya, a certified movement therapy practitioner and dance enthusiast. It takes place in a group, providing a space for sharing and exchange .

• Free - prior booking required