A new spa experience that draws its inspiration in the fresh side of Mauritius – a generous tropical vegetation and refreshing waterfalls.
Treatments coming from our traditional remedies that have always been part of the Mauritian way of life.
Plant-based, cruelty-free and vegan-friendly products, locally hand-made and composed of local and regional ingredients (wherever possible), in recyclable packaging.
Here in Mauritius, well-being, like cuisine, religion and culture, is at a crossroad between east and west. Our "gran dimoune" as we say here, meaning our elders, have brought with them, from their faraway lands, their knowledge and secrets: Aayurruvedic massage techniques from India, reflexology from China and many almost miraculous properties from the African soil. Those traditional remedies have always been part of the Mauritian way of life. An island, where taking time is not wasting time.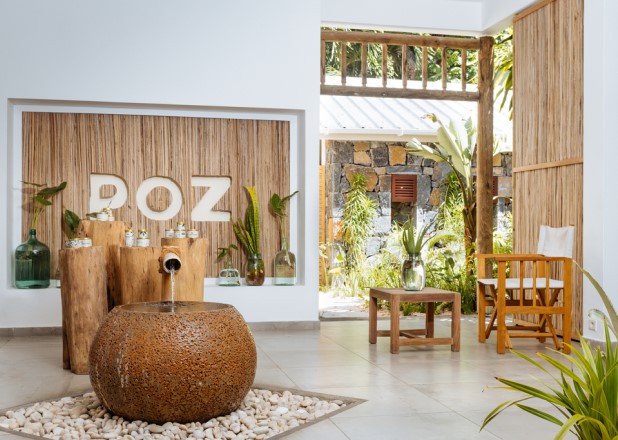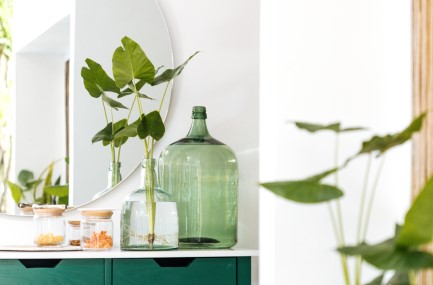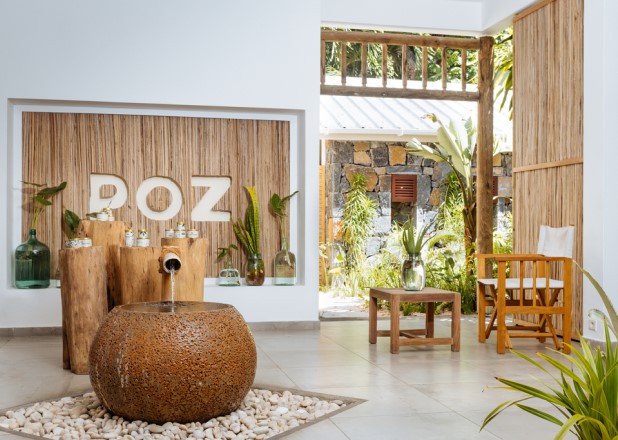 5% to Green Attitude Foundation

Buying a POZ product is contributing to sustainable actions in Mauritius. 5% of each purchase goes to the Green Attitude Foundation which in its turn supports quite a number of sustainable development projects linked to: protection of environment, support of the local economy, community and agriculture.

Signature massages
A full body massage with Moringa oil, geranium and neem leaves that starts at the two extremities: the soles and the head

The combination of a relaxing body massage and an exfoliation with coffee beans from Chamarel and muscovado: perfect match for a cleansed and hydrated skin


Our spa products
Our beauty and massage products are exclusively produced for POZ, by KokoDezil®,a 'Made in Moris' local and family company.
100% handmade

100% natural & vegan

100% recyclable packaging

Local & regional ingredients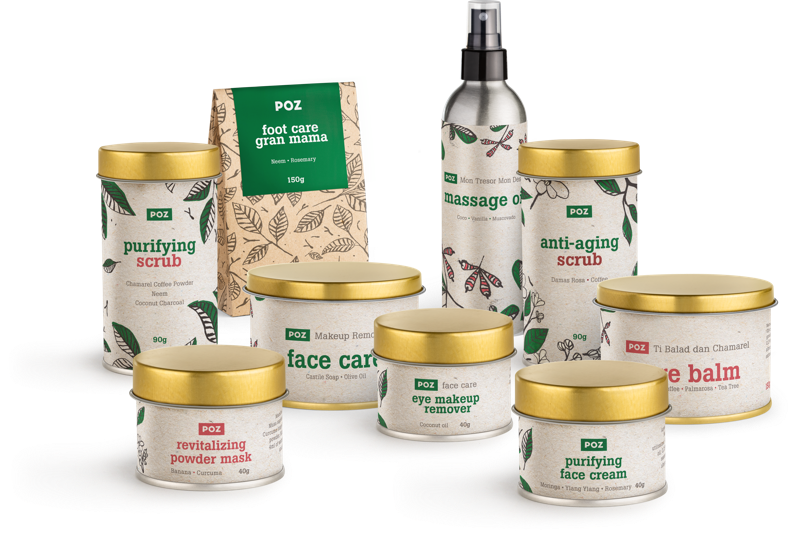 Experience POZ spa in our hotels