Land activities
Whether you're in the mood for relaxing or exploring, the land-based activities at the 4* Sunrise Attitude hotel will give you the chance to recharge your batteries and broaden your horizons with new experiences.

Guided by Mr. Roshan, take a moment to calm your mind and find balance of body and mind.


Know more

combine the pleasure of breathing the sea air with the practice of walking to refuel and boost your body. The energy walk is guided by a facilitator and is done in a group.

every Tuesday we offer a training session worthy of the greatest sportspeople, designed to strengthen your body and improve your cardio.


once a week we offer a 1 hour walk in the fields, guided by a counsellor.


there's nothing like a game of football at sunset, combining a much-loved sport with an incomparable setting.

under the shade of a banyan tree, enjoy a relaxing moment with friends. Do you shoot or do you point?


The most popular activities at cocktail hour!

for two or with a group, at siesta time or during the aperitif, board games offer a simple moment of relaxation and conviviality…just the way we like it.


a sunset and good music - the perfect combination to kick off your evening!


Meet up every Friday at the 31 to learn the art of cocktail making. Our drinks are made with local spirits, for cocktails with a taste of Mauritius!

For a friendly, sporty moment, meet on the beach on Fridays to enjoy beach volleyball


Seeking a unique holiday workout? Dive into Gymbox x Bfit.


Know more
Gymbox x Bfit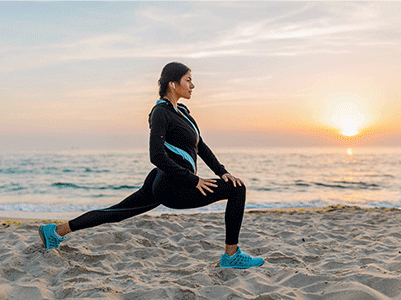 Teaming up with Mauritian coach, Samuel Desjardins, we present bodyweight HIIT routines. Scan our QR code for quick workout videos, offering flexibility to exercise anytime, anywhere – no equipment or scheduled classes. Whether in the gardens, beach, or your balcony, we've got your fitness covered!

Paid for activities
ride along small paths, cross the cane fields, stop at the shop in the small fishing village and take time to chat with the locals. Explore Mauritius by bike and the island's authentic soul will be revealed.


3 golf courses to choose from, each with 18 holes to perfect your swing in an idyllic setting.


Available as a supplement.

take advantage of the magnificent environment and head out for a wild ride. Keep to a leisurely strolling pace, or speed things up to a trot or a gallop if you're feeling more daring!

Discover our other activities