Opening hours
Open daily from 9am to 8pm.
Treatment reservations can be made at the hotel reception.

100% natural products, 100% Mauritian
All of our beauty and massage products are produced exclusively for Spa POZ by the KokoDezil brand. All proudly labelled 'Made In Moris', the handmade products from this family business are 100% natural, use 100% local ingredients and have been made with 100% recyclable packaging.
100% handmade

100% natural

100% local

Packaging 100% recyclable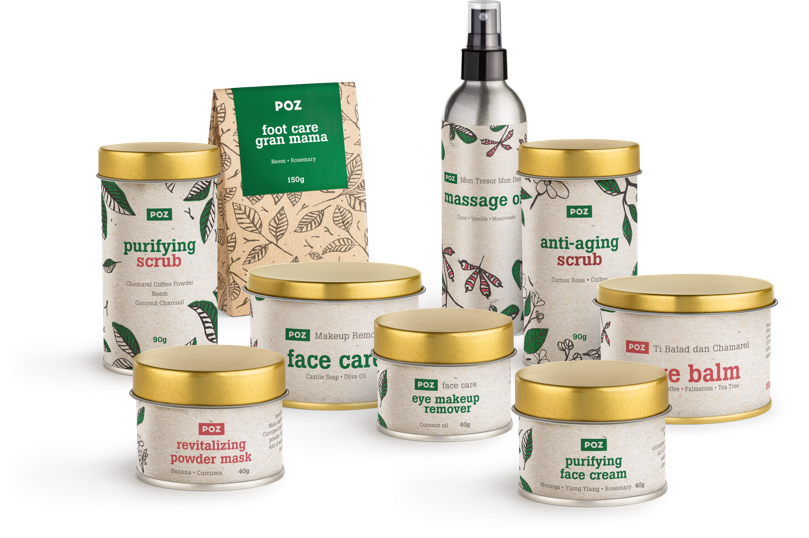 Facilities of Spa POZ :

3 massage rooms (two single and one for couples)
1 cabin with a Vichy (or affusion) shower




spa features

3 massage rooms (two single and one for couples)
1 cabin with a Vichy (or affusion) shower