Weddings in Mauritius
at 4* Zilwa Attitude !
Come and get married in Mauritius! You can sail across to the deserted island of Gran Zil and say your vows in a secluded spot surrounded by the ocean, or get married on a soft sand beach under an arch decorated with flowers.

Our dedicated wedding coordinator will be there to help you plan every last detail and make sure your wedding is individual and special. We offer eco-friendly weddings that are kind to the local economy, community and environment, and our exceptional wedding venues are picture-perfect and unique!

Beach wedding

The beach at Zilwa Attitude hotel has fantastic views over the iconic island of Coin de Mire (Gunner's Quoin). Your wedding can take place on the soft sand beach under a pavilion, which we can decorate with flowing white fabric and fresh flowers from our hotel garden. After toasting your nuptials in paradise, we can arrange an à la carte dinner at Lor Disab, our beach restaurant, which serves delicious dishes with a Mauritian twist. If you have over 30 guests, we can create a bespoke buffet for your wedding party.


Dine at Lor Disab

Up to 110 guests

Children, exceptionally accepted during dinner
Gran Zil

This is a unique experience and will be a wedding location to remember! From the jetty at Zilwa Attitude hotel, you can sail over to the small island of Gran Zil within a few minutes. Here, you'll find secluded beaches, secret pathways and hammocks in the lagoon. You will have the island all to yourselves for an intimate wedding and there is a clearing with a rustic wedding pergola and room for guests to be seated. We can decorate the pergola with flowing white fabric and fresh flowers from the hotel's garden. Say your vows surrounded by a panoramic view of the sparkling lagoon and, after the ceremony, celebrate island-style with a relaxed barbecue in paradise.


Premium package

Barbecue dinner on Gran Zil

Up to 60 guests
A wedding with your family and friends? We have room for everyone
Are you planning on sharing your big day with over 30 guests? We are happy to welcome a large wedding party! Everything can be customised, from the decorations and the ceremony venue to where you have dinner. We can tailor menus and create delicious buffets, whatever works best for you and your guests. Everyone can stay at Zilwa Attitude, as we are a family-friendly hotel, and more guests = an incredible party vibe on the island of Gran Zil! We'll fire up the barbecue and start the celebrations!

If you choose to dine at Lor Disab, we can offer a customised buffet for 30-110 people.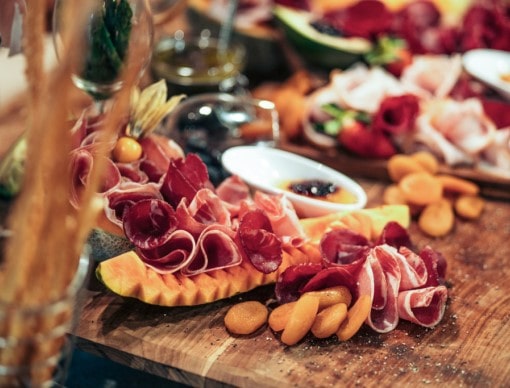 What's on the menu?
We know that getting the food right for your wedding is absolutely crucial. We also know that everyone has different tastes! Zilwa Attitude's wedding coordinator will help plan an exciting food and drink menu that suits all palates and dietary requirements (as well as your budget). We can easily cater for veggie and vegan guests, and the cuisine on offer ranges from Mauritian to Italian and Indian.

Eco-friendly weddings :
Expect no single-use plastic & no shell decorations at your wedding!
We reuse your decorations

Local photographers & artists

Food & drinks are locally sourced, wherever possible

Local flowers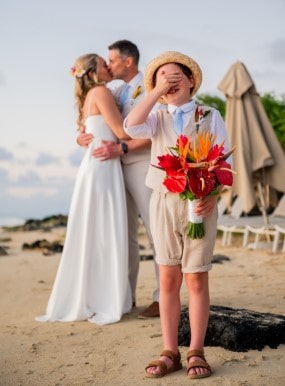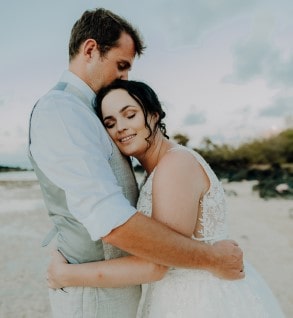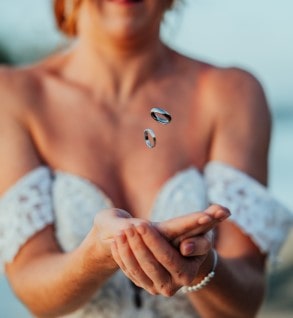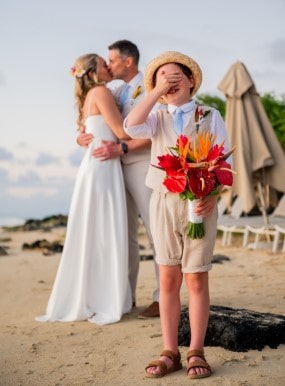 You wish to organize your wedding
in Mauritius at Zilwa Attitude 4* ?
Our Guest Experience team is here to make your dream wedding a reality. Indira, along with the rest of the team, will guide you through every detail, from flowers to photography and beyond. We're here to answer any questions you may have and ensure that your special day is truly unforgettable.